The Importance of Going Above & Beyond As a Restoration Company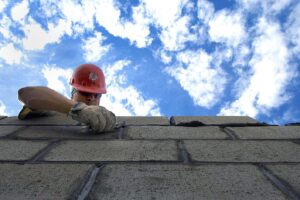 Since the COVID-19 outbreak began in 2020 till now, as more and more people get vaccinated, there has been a lot of difficulties and uncertainties surrounding every aspect of our lives. During the same time, the frequency and intensity of natural disasters has also increased, and hence, the need for disaster restoration services.
911 Restoration understands the stress that you, your family, and your employees may have to face because of this and the overall depreciation in the economy. Times are tough, and facing water damage or fire damage, mold, or more in such a time can be the perfect storm for anyone.
A little bit of help under such circumstances can go a long way, which is why we adopt a helping approach, not a business approach with our disaster restoration services. Over the years, we have molded our services in such a way that as our customer, you don't have to worry about anything – not even the insurance claim.
We are proud to say that thanks to our dedication towards serving you, we quickly managed to adapt to the challenges presented by COVID-19, adhered to the strict safety standards issued by the government, and ensured safety and peace of mind for everyone. Furthermore, during the past two years we understood the true value of helping people out, and our regard for your safety, satisfaction, and facilitation has grown.
How We Go Above & Beyond For Disaster Restoration Services
911 Restoration of Grand Rapids helps homes and commercial property owners on a daily basis, helping you resume your life and business as quickly as possible after water, fire or smoke damage and mold. From working as quickly as possible (but as slow as we need to) to taking over the insurance claim process, remaining extremely cautious for your safety, and limiting disruptions, we do all we can to ensure timeliness and comfort.
Hare some steps we take to protect you, your family, and your employees.
Help train your employees and implement gov In-home repair services control and prevention guidelines
Help you identify CDC-recommended disinfectants to use after we have restored the property
All repair and restoration technicians wear masks and PPE throughout the process to ensure your safety
Daily screening during rollcall for signs and symptoms consistent with COVID-19 and other transmittable diseases
Adhering to social distancing protocols between co-workers and owners.
Ensuring Comfort By Taking Over The Insurance Process
When facing a disaster, we understand that you are already having a tough time. Because of our dedication to help you, we also communicate with the insurance providers on your behalf (with your permission, of course). When doing so, our goal is to ensure that you get a quick and favorable settlement – as quickly as possible.
We begin the process by filing a claim with your insurance provider on your behalf and communicating the details of your project. Because of our experience and a strong relation with insurance providers across Grand Rapids, we facilitate the inspection process by pinpointing exact details to them.
911 Restoration is also working on facilitating the investigative process with the help of 3D Space Capturing technology that will allow adjusters to investigate your case from home, speeding up the process. This also ensures safety and improved hygiene for your place while we work.
Because of this, you don't have to pay anything up front for disaster restoration services, especially if you have a comprehensive insurance plan. If, however, you don't have an insurance plan covering disasters or damage from flooding, sewage backups, mold, or other commercial property damage, 911 Restoration experts take it upon themselves to offer the best price possible.
This insurance process facilitation has proven to be a key element in crafting impeccable customer experiences over the years, helping us facilitate customers not only in disaster restoration but also in helping you achieve peace of mind.
We are proud of the fact that customers recommend us fairly often to their friends and family members, and has helped us earn a spot in many speed dial lists.
Our "Full Service" Disaster Restoration
Property damage restoration in Grand Rapids is a rather broad term and can include anything and everything. This is precisely why, over the years, 911 restoration has acquired an equally broad range of services under our disaster mitigation hat. There is no project too simple or too complex, too big or too small.
By full-service, we mean that our scope of services includes mitigation and reconstruction services alike.
Mitigation Services include helping ensure that a condition, such as helping you dry and clean your property before mold developers, mitigating fire damage by inspecting your electrical systems and heating equipment, and more. This also includes other, less common types of damage such as sanitization and bio-hazard cleanup.
Our mitigation services also extend to the restoration of household and commercial items.
Reconstruction Services, on the other hand, include helping you rebuild your house or building. 911 Restoration is able to help you not only repair marble, wood, concrete, and more, but also replace it, if needed. This presents you with an invaluable opportunity; making your property better than how it was before!
911 Restoration disaster restoration service caters to minor repair work as well as major reconstruction projects to help you resume normal life as soon as possible. From a drywall patch to repainting, wallpaper, roofing, siding and insulation, and more; we've got your back. Just give our disaster restorations service line a call and we'll come right over – within 30 minutes!