Checking Signs of Water Damage after a Storm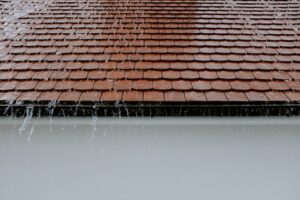 After a storm, it's important to check for signs of water damage around your house. Leaky roofs, clogged gutters, flooded basements, and water collecting at the foundation of your house can cause all sorts of trouble. Without early intervention, you might wind up with seepage and a mold infestation.
Therefore, taking action from the start and professional water damage restoration services can mitigate costly risks and prevent further damage.
Here's what you need to look for during the inspection:
Discolored Exterior and Interior Surfaces 
Rainwater can seep beneath the surface of your ceilings and walls. The dampness can often cause them to change color. The paint will either fade away or darken because of prolonged water exposure.
Hence, you should look for watermarks in the attic, basement, and rooms on the top floor. You might even notice signs of water damage outside. The discoloration might appear near the roof, ledges, or windows.
Distorted Drywall 
 Leaks and water seepage can have a drastic effect on home structures. Damaged drywall can become weakened due to the moisture build-up inside. There are other signs of water damage that are more visible.
For example:
The paint might become flaky and begin to peel off
You might notice small cracks and bubbling surfaces
Wet patches might form on top of the surface
The drywall might feel wet when you touch it
Besides this, an unpleasant and musty smell might develop in the attic or other areas of the house. Wood rot and mold growth are the primary causes of this change.
Note that the musty smell often indicates that the situation has escalated. It's best if you can call a home restoration company for professional assistance.
Sagging Ceiling 
Roof leaks often cause water damage in the attic and ceilings. The water gets absorbed by the insulation fiber present in the ceiling. In turn, its presence causes the plasterboard to shift until the roof starts to sag.
Sagging ceilings can be a severe hazard for your family and property. They are often heavy due to waterlogging, and they can collapse without warning. When that happens, someone in the family may get hurt, or the ceiling might fall off on a valuable possession.
Mold Growth 
Mold colonies can develop indoors or outdoors within 48 hours of the rain. They tend to breed in damp and humid places around the house, including the basement, bathroom, under the kitchen sink, pipes, and drainage system. You might even discover mold in clogged gutters and roofs.
A distinctive musty smell near the target area.
Clusters of black, greenish-grey, white, or yellowish mold on walls, ceilings, and vents.
A spike in utility bills as mold growth disrupts the HVAC system and its energy-efficient operation.
If the problem persists, you (and your family) might fall ill. That's because mold spores can harm your respiratory system. Due to this, you may experience breathing issues. Common symptoms include wheezing, sneezing, coughing, watery eyes, etc.
You should contact a home restoration company that offers mold remediation services with water damage restoration services to fix this situation.
Weakened Foundation 
Water can collect at the base of your home after the storm. If it stays stagnant for hours, you might be looking at a maintenance issue. Possible causes of poor foundation structure include clogged gutters, inadequate drainage systems, sloped landscape, or soil erosion.
Subsequently, excess water collecting at the bottom of your house can trickle inside. That may eventually result in a flooded basement.
You can prevent this from happening by looking for early signs of water damage.
Like:
Uneven floors/ceilings
Puddles in the basement long after the rain stops
Cracks in the exterior wall
Our trained home restoration experts can fix the drainage issue and strategically alter the slope near your foundation. These modifications will protect the foundation of your home the next time it rains.
How Can 911 Restoration of Grand Rapids Help?
Our home restoration company offers a full range of water damage restoration services in your neighborhood. You consult us for everything from minor roof leaks and clogs to flooded basements.
Moreover, our team works 24/7 and on holidays too. That means you can seek help from an IIRC-certified specialist whenever an emergency strikes your home. Our representatives will be at your door within 45 minutes of the call.
After that, we kick-start our restoration plan with a thorough survey of your home. We note problem areas and create a goal-oriented strategy accordingly. This streamlines the process and helps address potential structural issues.
Here's a preview of our game plan:
We start with water extraction to eliminate all traces of moisture from your home
Once the target site dries down, we scrub it clean
Your living spaces will get sanitized and deodorize to get rid of the musty smell
All damaged floorboards, drywall, and furnishings get repaired and restored
We are equally efficient in handling mold growth and sewage backups caused by the rain. Plus, we provide you with insurance support to help you get reimbursed.
Parting Words
In the end, detecting signs of water damage plays a crucial part in the recovery process. Your house receives immediate care and attention from our specialists.
We can help you resolve the minor leaks and fix sagging ceilings. Other advantages include follow up services to stop sewage overflow and prevent mold growth. Once we're done, your home will be restored to its original home condition.
Need help? Call 911 Restoration of Grand Rapids at (616) 226-2775 to schedule a home inspection today!